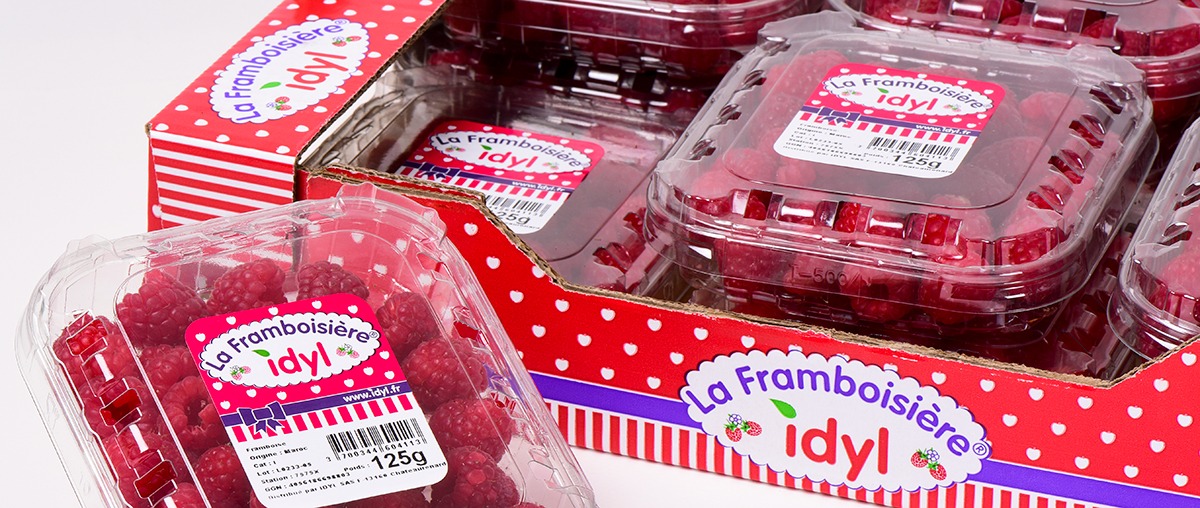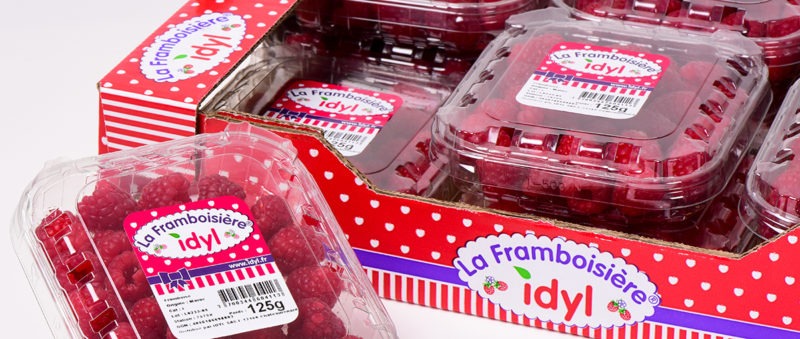 TWO HIGH-QUALITY ORIGINS
Idyl grows and harvests its best raspberry varieties in Provence and Morocco year round. Sold un-der the La Framboisière brand, these exceptional little red berries have an appealing colour and delicate shape. They will win over any food lover looking for flavour and authenticity.
EXPERIENCE AND KNOW-HOW
Both are essential, not only for growing raspberries but for harvesting, packaging and shipping the best fruit in optimal conditions.
Packaging :
40 x 30 cm packages
125 g punnets x 12
250 g punnets x 8
All other packaging on request.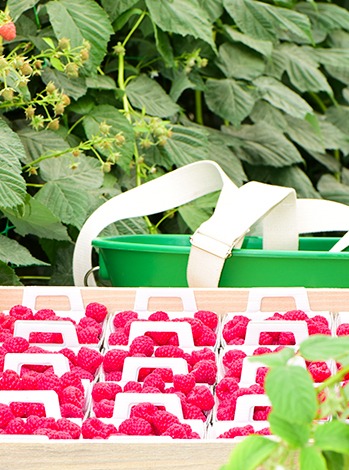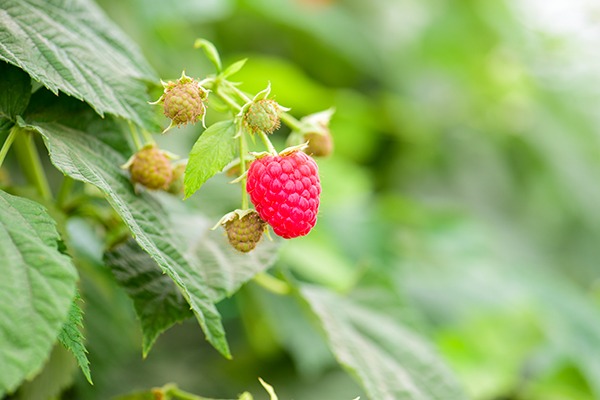 TWO VARIETIES THAT CHANGE EVERYTHING
At Idyl, we grow the right varieties. In Provence and Morocco, the varieties selected are known for their superior taste: the Marionnet award-winning French varieties "Versailles" and "Paris". These varieties offer berries of a nice calibre that remain firm and fresh after harvest.
Versailles® : the fruit is very large, with an oblong cone shape, and an attractive, deep colour. It has an excel-lent balance of sweetness and acidity and an exceptional flavour.
Paris® : the fruit is large, with a short cone shape and an aromatic fragrance. Like the Versailles, it has a wonderful flavour. The first harvest is a little later than the Versailles variety.
Enjoy the true taste of raspberry and be left wanting more.