Medjool dates

: a variety known for its superior flavour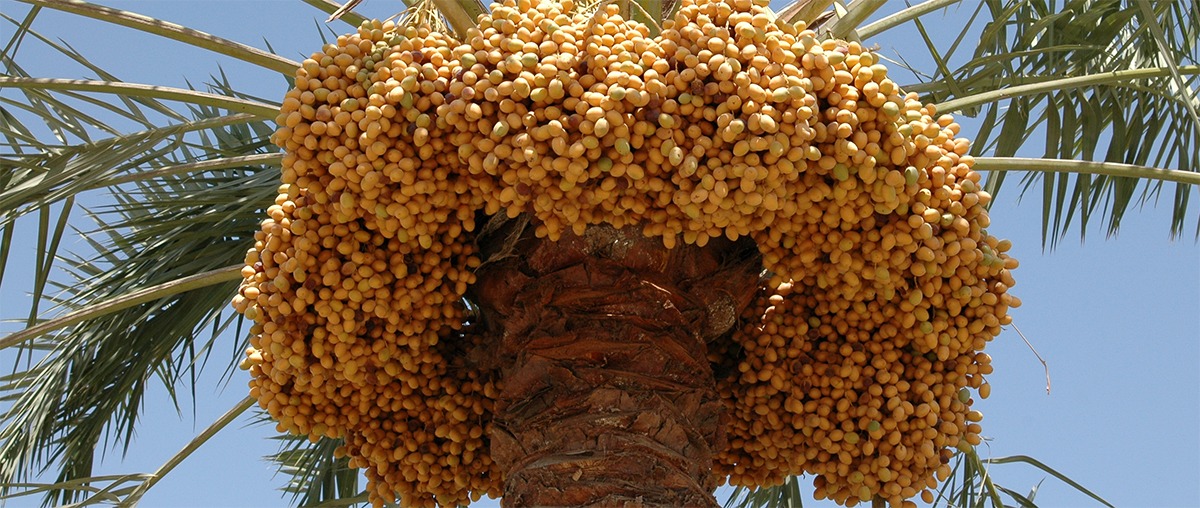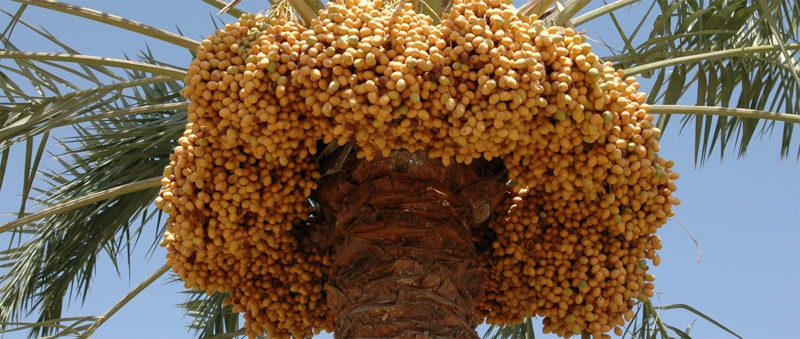 Grown and harvested by Idyl in its Riads du Tafilalet palm grove, Medjool dates are the most popular variety among date lovers. Its soft flesh is dense, without fibres and with a typical flavour and aromatic richness.
Dattes Filali : a brand of excellence
Dattes Filali is Idyl's date brand.
Idyl takes special care with its packaging and holiday consumer units, with 5 kg boxes for specialised retailers.
Origin : Morocco
Packaging :
Bulk 5 kg, 3 kg and 2 kg in topped boxes with trays
Punnets: 1 kg – 800 g – 500 g – 400 g – 300 g
All packaging on request
Certifications : GlobalGap – BRC – IFS Food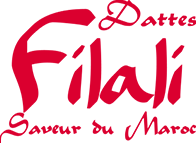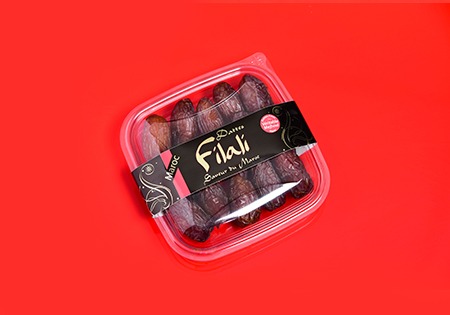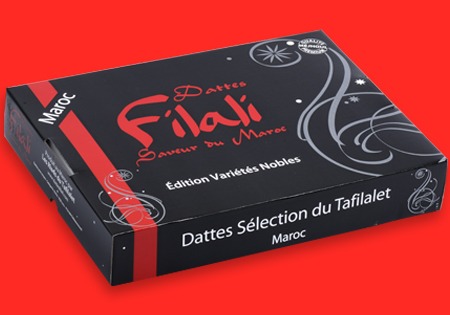 Morocco: a land of tradition
Date palm cultivation is based on traditional practices specific to semi-arid agriculture. In the Riads du Tafilalet, farming developed thanks to the know-how of locals. Over time, this expertise, combined with modern technology, has led to the development of sustainable and productive agriculture.
The Riads du Tafilalet palm grove
The palm grove covers more than 50 hectares and is the largest Moroccan plantation of tissue cul-ture date palms in full production to date. The palm grove is located in eastern Morocco, where the conditions for date growth and maturity are optimal. All production stages are perfectly controlled: natural pollination, lighting, maturation and ripening.
The best local and traditional varieties were chosen and planted: Bouffegous, Nejda, Bouzekri, Az-iza and, of course, the queen of dates, Medjool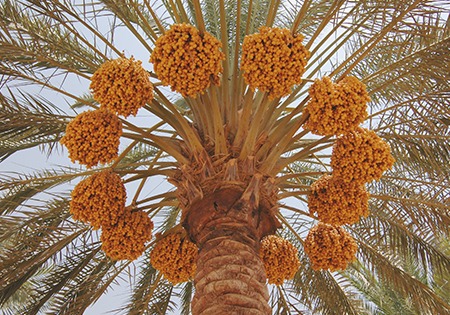 Maghreb Palm lab
Tissue culture date palm plant propagation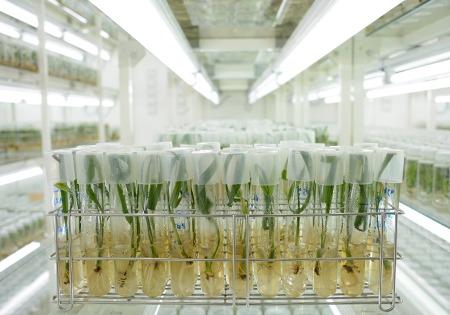 The Maghreb Palm lab, which is specialised in the tissue culture propagation technique for date palms, is part of the Soprofel-Idyl group. This vertical diversification helps maintain control over all production stages.
The Maghreb Palm laboratory supplies major palm projects in Morocco and abroad.